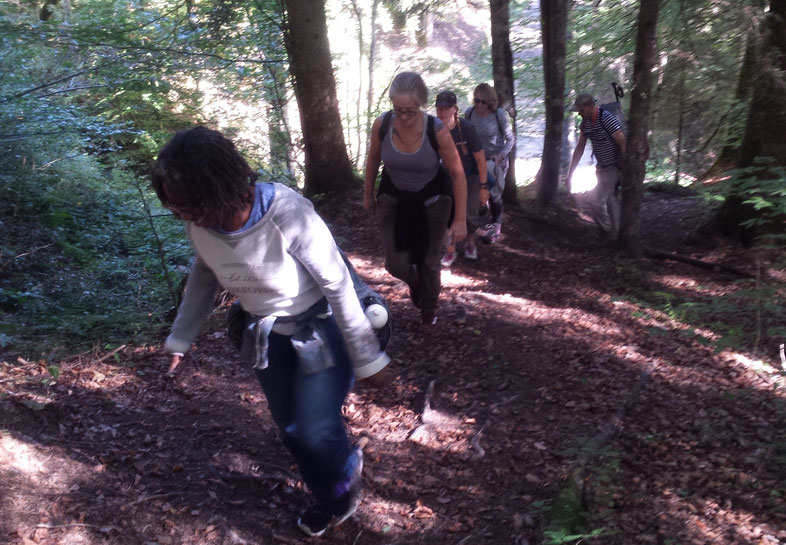 (This post was inspired by one tribe member's story)
It's powerful to recognize that there's a particular value system that's being challenged in the world at the moment.
We see it in politics.
We see it in education.
We see it in how we treat the environment.
We see it in business.
More and more there's a call for change. Sharing decision-making and responsibility versus centralizing power and control. Cooperating and collaborating versus competing for resources.
The value of both an individual contribution to foster the success of the collective and the joy of being part of a thriving group. Me and We, instead of just WIIFM (What's In It For Me).
Yes and – instead of Yes, but.
It's what sparked me to launch Alps to Alaska now – to build the community now.  The inclusive and individual-as-important-contributor-to-the-whole approach to the concept is central.
And the world is ready.
It goes beyond just being an event or retreat to support personal or individual goals, and takes it further. It's about growing a global community of people who share that same value system of connection and co-creation.
One of our core tribe members, Tara, wrote about her experience at Alps to Alaska on her blog, and touched on the fact that no one "was seeking the spotlight or power," but were instead, "deeply invested in the personal and professional development of others."
I reached out to her, to tell us a bit more:
What do you think made this behavior possible?
"I think that going into the experience, there was still some mystery. Because there was some mystery to it – it leveled the playing field. Nobody knew what was really going to happen – except for you a little bit. But even you, because you were in a state of co-creation, you didn't know what was going to happen. There's no agenda with choices like at a conference or a course with content.
There has to be an unspoken agreement for humility. Everyone seemed to come with a sense of real openness and readiness for whatever was going to happen. We were attracted to the mystery of it all, ready to co-create. There was a conscious awareness of 'I need to be humble in this space.'
So, however you chose people, everyone who came, arrived with a degree of humility, and compassion could grow from that."
You're a new expat (American in Paris) – why is being part of a tribe so important to you right now?
"I'm a new expat, but I'm also away from my son. Generally I'm in good spirits, because I know this time is a blessing. I miss my family, my personal tribe. And although no one else can really replace that – I don't feel like I'm alone. That's what's so cool. Whatever it was inside of me that prompted me to post that blog piece, also had me reaching out to you.
It matters to me as an expat – because in those moments where I think to myself, "What am I doing here all by myself, with just my cat?!" there are those people that I'm connected to at a heart level that I know are there.
And there's something about the experience at Alps to Alaska that keeps pushing me to stay connected to what I'm passionate about. The tribe plants a seed that you can find communities for other things you're interested in. It's easy to do, you just have to reach out, stay humble and reclaim your passions."
What do you imagine for the future (of the tribe, the world)? What would you like to see happen?
"I like the evolutionary nature of it. I like that there's this group of people that I check-in with every month. I don't know what they are going to talk about, but I'm usually like, "Oh!" and it triggers me to write about (or meditate about) something unexpected.
We can do this human thing better. And I like the collective idea of being in service to each other and maybe coming together to actually do something as a community."
Thanks Tara! You can follow her adventures at her personal blog: My Year on Mombbatical ®
(Stay tuned for chats with other tribe members!)
Alps to Alaska is a retreat – a place for people to go inside themselves, reclaim their passions and work on self care.
Alps to Alaska is also a conference – a place for people to go out to others to learn from them and inspire new ideas.
And it is a Mastermind group – a community that exists virtually extending beyond the event itself to provide continued support and to accompany tribe members on their journeys forward.
Come meet tribe members, hear their stories, get some of your questions answered (though not all – we want to keep some mystery, don't we?!). Live webcasts are happening now. Click on a date below for the zoom link to join us! 7pm CET/ 1pm EST