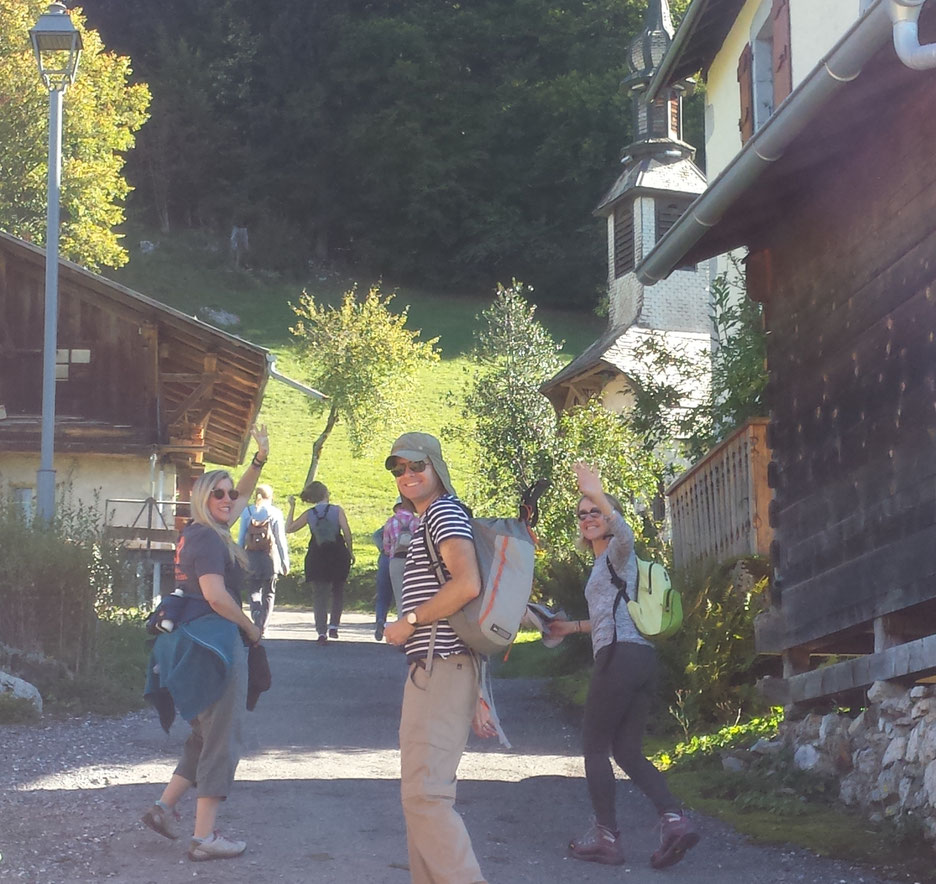 If you're anything like me, and you're thinking of doing an intense retreat on personal development that involves learning from others - you want to know who these people are. What kind of people are they really? 
Well, I've gathered up the community and interviewed them, so you can get a sense of the cool people who are attracted to joining us, and why they came - and ultimately what they got out of the whole experience.
First up - meet Peter! 
So - how would you describe yourself?
I'm an agile & OKR coach, business transformation consultant, and digital tinkerer. I also write music and make art. Originally from the U.S., but have lived in London for almost 10 years.
What do you tell people when they ask you about your experience?
I tell people it has elements of a retreat: coming together, sharing meals, going on walks, and getting to know one another. Other elements felt more like a conference or seminar: the open space sessions where we shared and learned from each other. Unexpected activities like the proprioception walk or foraging activity provided nice ways to build a community out of people who don't know each other very well. Finally, the online activities have really allowed us to strengthen and deepen the community.
Talking to you ahead of time reassured me that we were on the same wave-length. I also enjoyed connecting with everyone beforehand on the Whatsapp group, to get to know the others a little before we arrived. Having one of the other tribe members pick me up at the airport and give me a lift up into the mountains was a great induction to the weekend. Just being in that idyllic setting, that felt very removed from daily life, was important.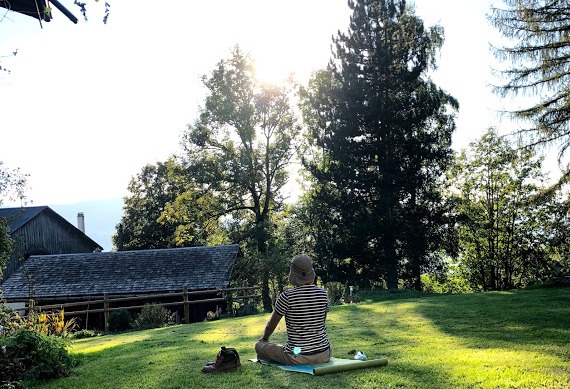 What was impacting and truly valuable for you?
For me, it was taking that leap of faith to invest time and energy and resources in physically, mentally, and spiritually removing myself from the status quo, from my ordinary life, and putting myself into a completely different environment. To actually make it happen, to make a formal declaration to my Self, my family, my work etc. that , "yeah, I'm going to go do this for a few days"...that was new.
Also, getting out there and feeling immediately accepted into this new group, and feeling like I had something to contribute and that it was a safe place to be. The nature activity (I won't spoil the mystery with details), provided a moment where I had an incredible sense of security and peace. That's really stuck with me.
What are 3 words you would use to describe Alps to Alaska for you?
Adventure. Community and Growth.
Is there anything else you want to share?
Arriving up there (in the small village on the mountain side) felt wonderful and otherworldly. I had a hunch that it would be something different and immediately felt that I was surrounded by other people who were looking for their tribe, professionals who were at a good place in their game but also looking for something more –passionate, sensitive, intelligent and perceptive people. So I felt like I had a lot to learn from that group. Using the open space sessions as another way to get to know people was really powerful.
You can discover more about Peter and how he approaches business, art, and music by taking a look at his website.
Want to know more about how things are evolving and what we are planning for the retreat? Sign up for the quarterly newsletter and you won't miss a thing! 
Want to meet a few other tribe members? More interviews to come! Also, meet them live during our online Q&A sessions! 
Meet other tribe members and discover...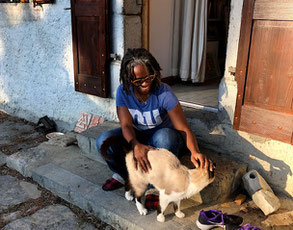 Meet Tara - freshly landed in Paris on a "Mombbatical" and looking for next steps towards being a writer and expat.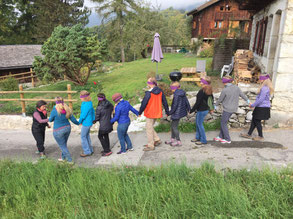 Formula for a Tribe - What happens when you combine a gorgeous location, eight compassionate and curious souls, and a open space to exchange and learn?