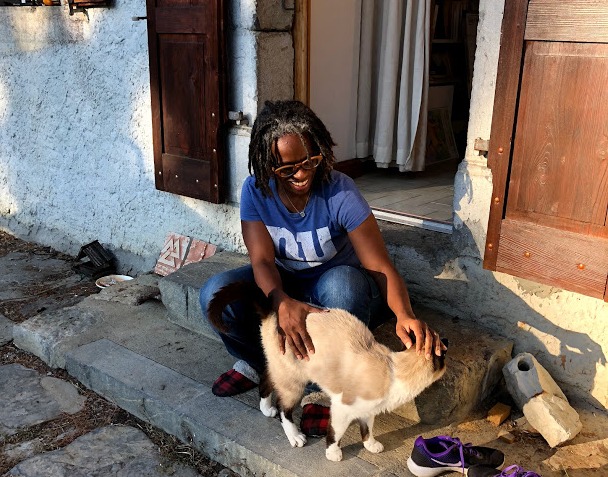 Meet Tara - one of tribe.
How would you describe yourself?
 I'm a writer, educator, mother and expat.
What story or experience has stuck with you from Alps to Alaska – a moment that is still with you?
It's actually when I had a little conversation with two tribe members about writing. It was a turning point for me in terms of someone looking to me as the "writer". What does that look like in terms of discipline and motivation? It was really about me as a writer, instead of just me writing. It was interesting because I had to step up. I had to own it. 
I think that was the first time I really owned the identity of being a Writer. It was the first external conversation where I truly owned this aspiration.
It's such an important experience to have – to create – in this type of engagement with people. It was important to have that kind of space together. It came out of the sorting of the open space, having us think about what we could offer.
When you have to articulate to someone your process and why you do it – that's a big thing. Especially writing, where, it's a solitary endeavor anyway.
What's the impact of the experience in 3 words?
Community pushing me along! (Ok, so that's more than 3 words, but they are the best ones!)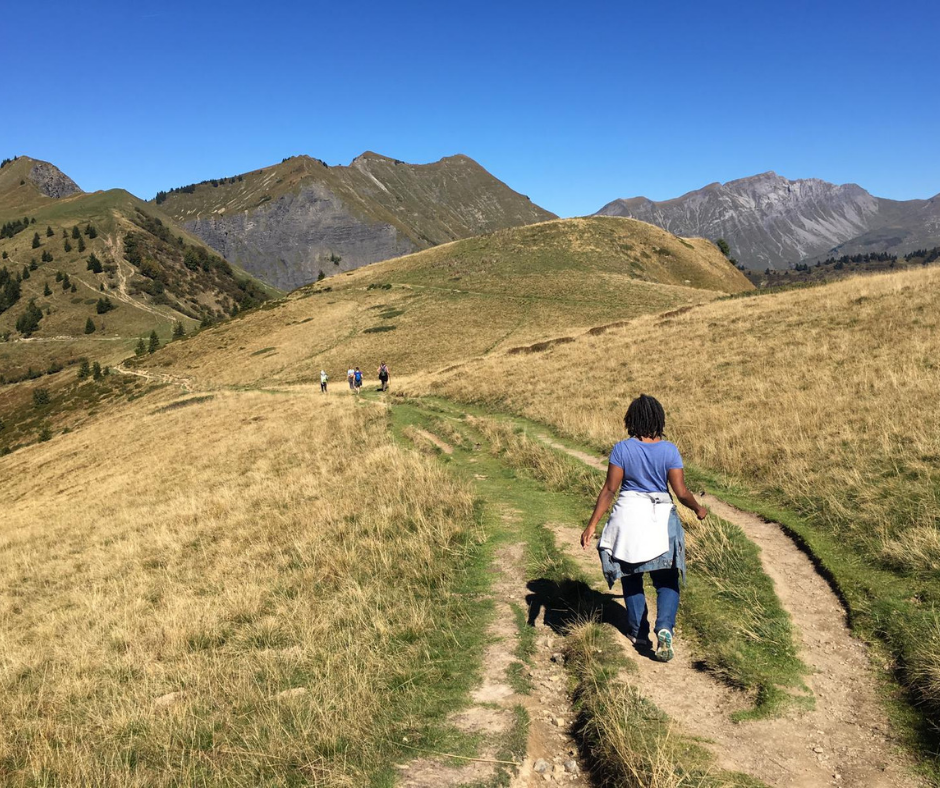 What do you think people should understand about Alps2Alaska?
I'm a big believer in You-get-back-what-you-give. When you join a community it's not about, "ok, you all get together and make something that I get to enjoy and experience." It's more about co-creating and being involved personally.
I'm not always sure how I can contribute, but I appreciate seeing it as an exchange of energy. There are times I can share a resource or idea, and there are times I think I get to be there and witness or ask for help.
Anything else you want to share?
The other thing I got from the group is when people talked about things they were learning during one of the virtual check-ins. I loved theater when I was younger, but growing up you hear things from people and you give it up. But when I heard the tribe talking about their passions, it woke up the idea in me again, so now I'm doing backstage stuff at a production in Paris of some international players. That conversation in the group planted a seed to follow my bliss. (And I wrote a blog post about it too, about lost passions.)
*Interested in Tara's writing and her journeys on "Mombbactical"? You can read more on her site.  And you can here more inspired by her here. 
Curious to meet other tribe members? Go read more interviews below or join one of our online Q&A sessions.
Meet other tribe members and keep exploring...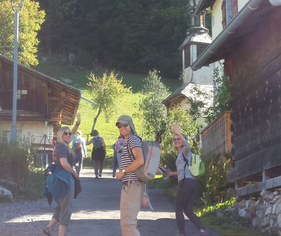 Meet Peter -  why was taking a break from digital tinkering so important? Read more about Peter's break from the status quo.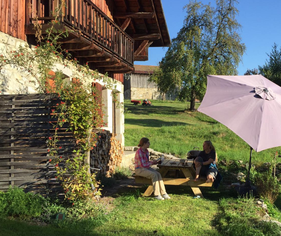 Meet Sylvia - Berlin is an exciting place to work and live, so hear why this change maker chose a break in the French alps.