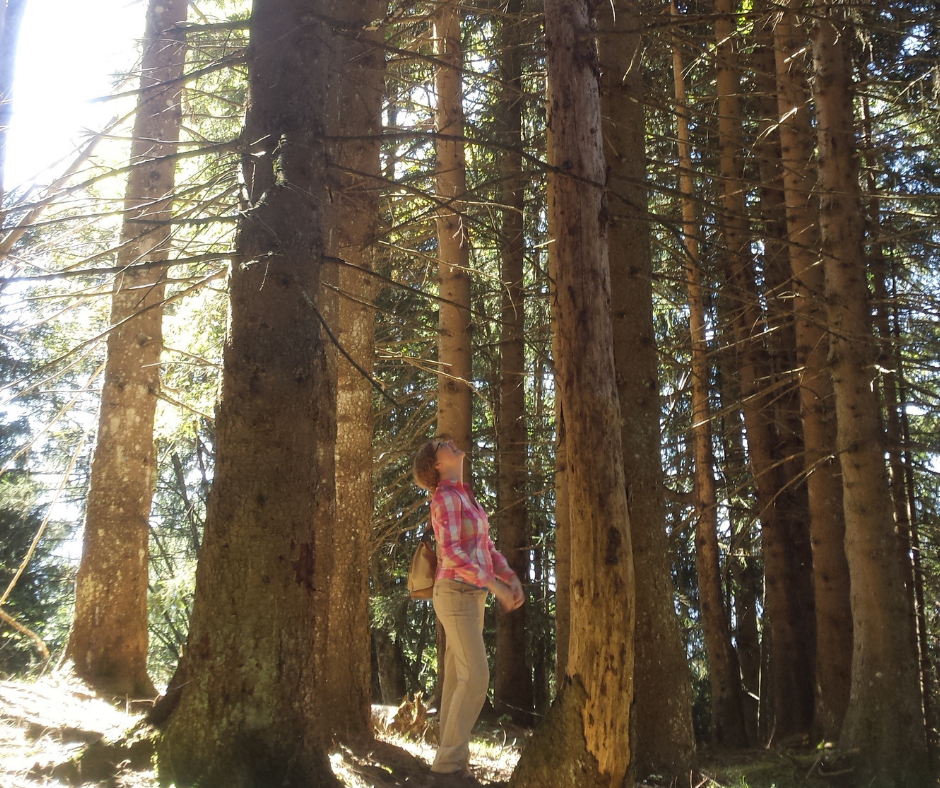 How would you identify yourself?
What a wonderful question and one I find difficult to answer as it can be answered on so many levels.
At the moment I identify myself as a creative HR professional who is passionate about people and creating positive change. I am self-employed as a consultant and coach and worked over 20 years in international companies. I am British with experience living in France, Germany, Switzerland and the US. (Currently in Switzerland!)
What experience or story happened at the retreat do you share most often?
I came with a very open mind and ready for anything to happen. I was excited to see how it would evolve.
I didn't arrive with any intention, however I wondered if it was the place to explore writing. On the opening night everyone brought an object and placed it on an "altar" as they introduced themselves. To hear two people in the room were writers, was like, "this is beautiful - this is synchronicity!" I think, because they spoke before me, I then felt ready to put it out there. I could see that there were others I could learn from.
When it came time for the open space I wrote: 'how do you become a writer' - and when I put it on the table Tara's face lit up and she very graciously offered her time. Even though it didn't become an official open space session, we still found each other and could make space for the conversation.
I can remember sitting in the chalet in the evening - it had been such a warm day and it had cooled right down - and it was quite dark in the chalet. It was just the two of us having this conversation where she was throwing out suggestions. And then Peter joined us at some point. There was this very beautiful moment of...peace and calm. (As I'm sitting here talking about it I'm re-experiencing it!) It felt so doable - like yeah, this makes sense.
The advice she gave me was to journal every day, which I didn't start right away, but I do now. Not every day, but regularly. And it's actually been an amazing tool for me, to help me with my day-to-day life. 
So, even last week, I was struggling with something at work. And the process of sitting down in the evening and just journaling the experience automatically helped me to see the things I can do; the steps I can take. The next day I went back in, to that situation, with a completely new frame, a new way of showing up, a new way of "being" and came to the end of that day with such good energy. Which is what I wanted. So, it's even become a personal coaching tool!
And beyond that, the experience at Alps to Alaska is actually having a much bigger impact on my life than I ever imagined.
To have the regular check ins with the community after the retreat has deepened the connection between us. I have learned so many new things through the community and keep on learning.
What 3 words best describe the value you got from the retreat and the community?
Energy, Acceptance, Courage.
Anything else you want to share or tell people?
In returning this year, I'm not looking for the same experience I had last year. I'm looking for an experience, and whatever will happen - will happen. So, going into each cycle, with the innocence you went into the first cycle, is important.
Also, it's one of these things you have to experience for yourself. It's like mindfulness or meditation, you can't tell someone else what they are going to experience, you just have to do it. 
You can see more about Rebecca on LinkedIn, or head over to the other's interviews.
Meet other tribe members...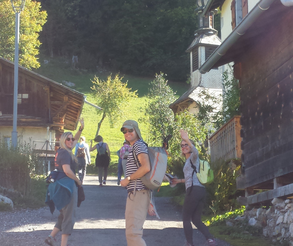 Meet Peter -  why was taking a break from digital tinkering so important? Read more about Peter's break from the status quo.
Meet Kristina - a world traveler who's always looking for new ways to expand her horizon. Read more about what surprised her!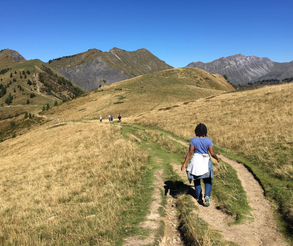 Meet Tara - writer, educator and expat  who planted some seeds of inspiration in others, and left with energy to follow her own bliss.