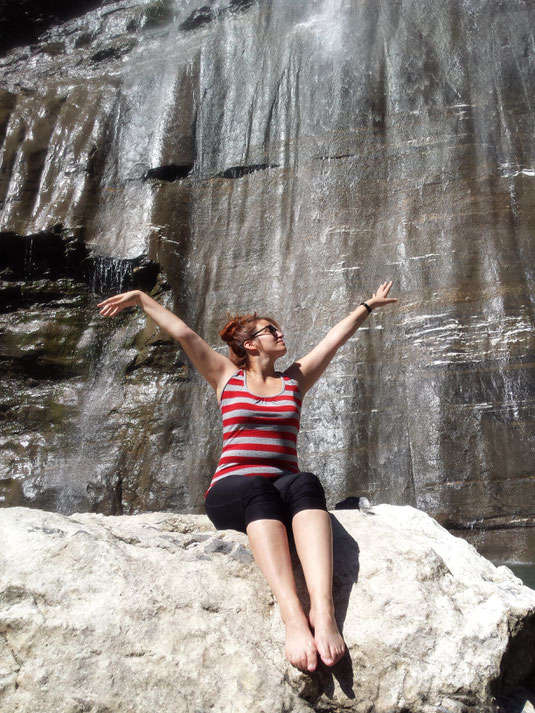 How do you identify yourself?
Until May I worked in tech (SEO and crypto) companies, and was doing project management. But I have two sides. The technical side and the creative side, because my passion is writing. Now I am working hard on my own content website. In short: I'm a non-coding techie. A girl from Croatia, with a Russian male name. In my brain, tradition meets innovation, East meets West, analytics meets creativity.
What story do you tell most often from your A2A experience, at the event or just being part of the community?
I share a lot of stories, depending on the context I'm sharing in. I talk a lot about the monthly calls, and then people are like, whaa? I start explaining our monthly check-ins,  how they help me, and that leads back to talking about the whole retreat. 
I often find myself talking about the impromptu session I had with Rebecca, which wasn't really an open space session, but a personal coaching session. It was one of those moments where it goes from conversation to real thinking. I had all of these blockages, I just had so much to sort through and she was asking me some really heavy questions, those kind of questions you don't really want to be asked because you're not certain of the answer. But that was just what I needed and it was so helpful.
What's the essence that comes to mind of the retreat itself?
The first circle that we had and the cooks. I loved their presence there. And the yin yoga people. We connected as a group through the whole seven days and we had these people who we interacted with, and it helped having them there. It is so much about the internal experience that you have, and then the external experience with others. So having yet another layer of people who are one step removed, to give you a beginning and also closure. It's very important, though it's about working on yourself and what you need. I needed time for myself, to work on some blockages but also someone to cook for me, to take care of me, to feel pampered.
There were three layers of the experience for me overall:
Personal - myself
Internal - the group amongst ourselves
External - with the other people coming to join us
What are the three words that come to mind when you think of A2A?
Support, inspirational, being (stop doing and start being - this really stuck with me!)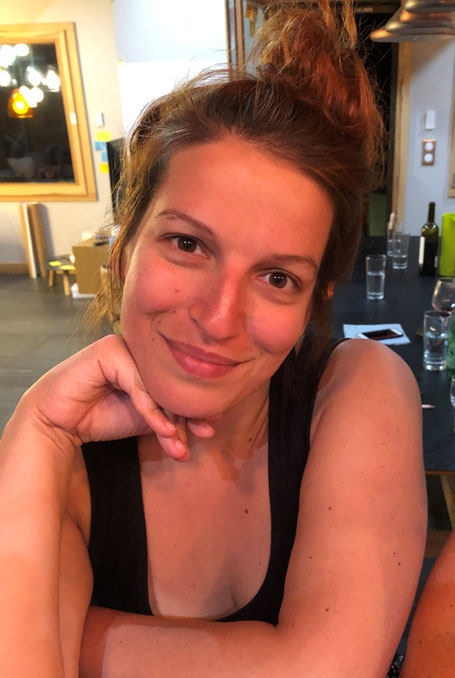 Anything else you want to share?
Well, my path to self development really got a big push due to a health scare. I wasn't listening to my body and it resulted in a long and bumpy road of getting the diagnosis first and then a scary surgery. I thought that was the end of it, but it was actually just the beginning. This actually triggered the real healing and process of self-development for me. I had to learn to pay attention to how I am feeling during stress, instead of just ignoring it and thinking, 'I'm hungry' or something, but instead realizing I was scared because I didn't know my next move. And I could see myself thinking and feeling that and then calm down and take the next step. I've strengthened my internal listening.
We are constantly in this scheduled connection with the world, in our messages, calendars, emails through our phones. In Alps to Alaska you don't know what is coming next - whatever comes - comes. Explaining what A2A is - is a challenge because we are so used to having a schedule in our everyday lives, "This is your agenda for the next seven days. This is what we are going to do." But no, we don't have that in A2A.
A lot of people are confused with this lack of data. How do you not have an agenda for seven days?! We do, but only a very general framework. I think most people would say, "What's wrong with you? How can you go somewhere and not know what is going to happen for seven days?" but the people who show up are okay with that and it makes the magic happen. 
It's a very personal experience, not like a routine conference or retreat. Often people will leave an event with the same experience and knowledge, but when we leave the A2A retreat, we've all had a very personal experience. 
Everybody gets whatever they want, what they really need. Actually it kind of just emerges, because sometimes you don't even know you need it, but you get it. That's the beauty of it.
**Thanks for sharing your story Vanja! If you're curious about her passion project, check-out http://simplysee.me/ 
Meet other tribe members or explore further...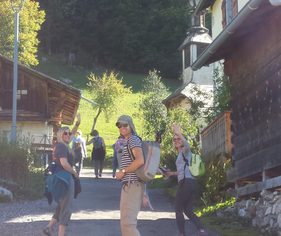 Meet Peter -  why was taking a break from digital tinkering so important? Read more about Peter's break from the status quo.